One aspect of the Black Blog, aka The MusicDayzBlog, is going to be the publishing of pages from my diaries, which I started in 1974 and which are continuing to this day. To kick off this nostalgia-fest, here's a couple of pages from the diary, written on November 10, 1993, when I had travelled up to London from my home in Urchfont, Wiltshire, to take part in a promotional stunt to announce the next UK tour by Status Quo, and also a new book about the band.
The event involved getting myself along to Olympic Bowl in Wembley, London, eating sarnies and sausage rolls at The Quo's expense, interviewing the band – well, Rick Parfitt and Francis Rossi – and then writing about them in some publication or other.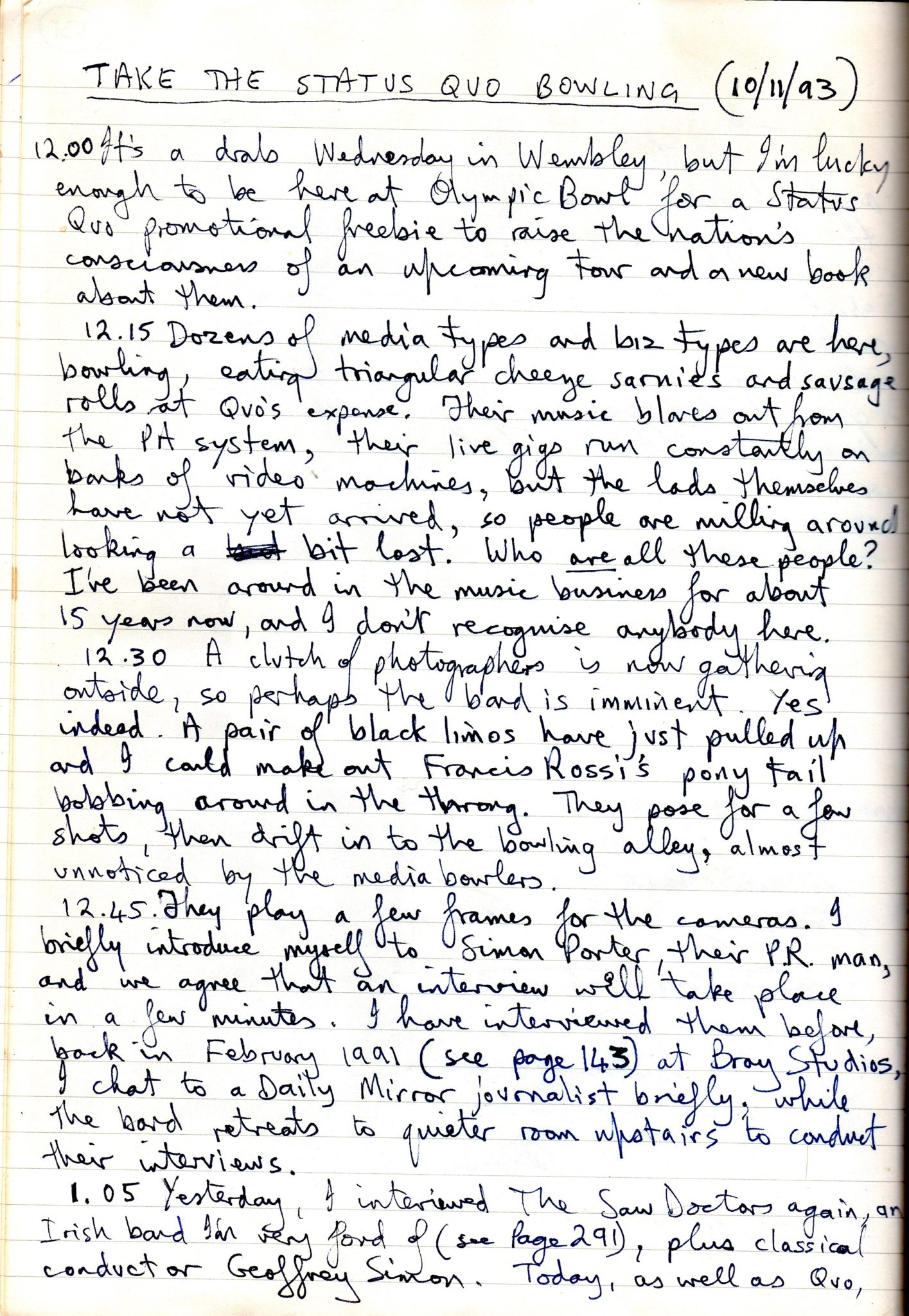 One aspect of this diary entry which intrigues me is just how busy I was in those days. On the same day as the Quo Bowling Extravaganza, I was interviewing a young composer, Rene Gruss, and also Glen Colson of Charisma Records about an imminent box set of the label's releases which he had put together. The previous day, I had interviewed The Saw Doctors plus the classical conductor Geoffrey Simon. Quite how or when I found the time to write up any of these stories, I have no idea.
If nothing else, this entry is an interesting record of just how shambolic these sorts of PR events were. In the end, I used my Quo interview on my BBC Wiltshire/Southern Region radio show, Saturday Night In.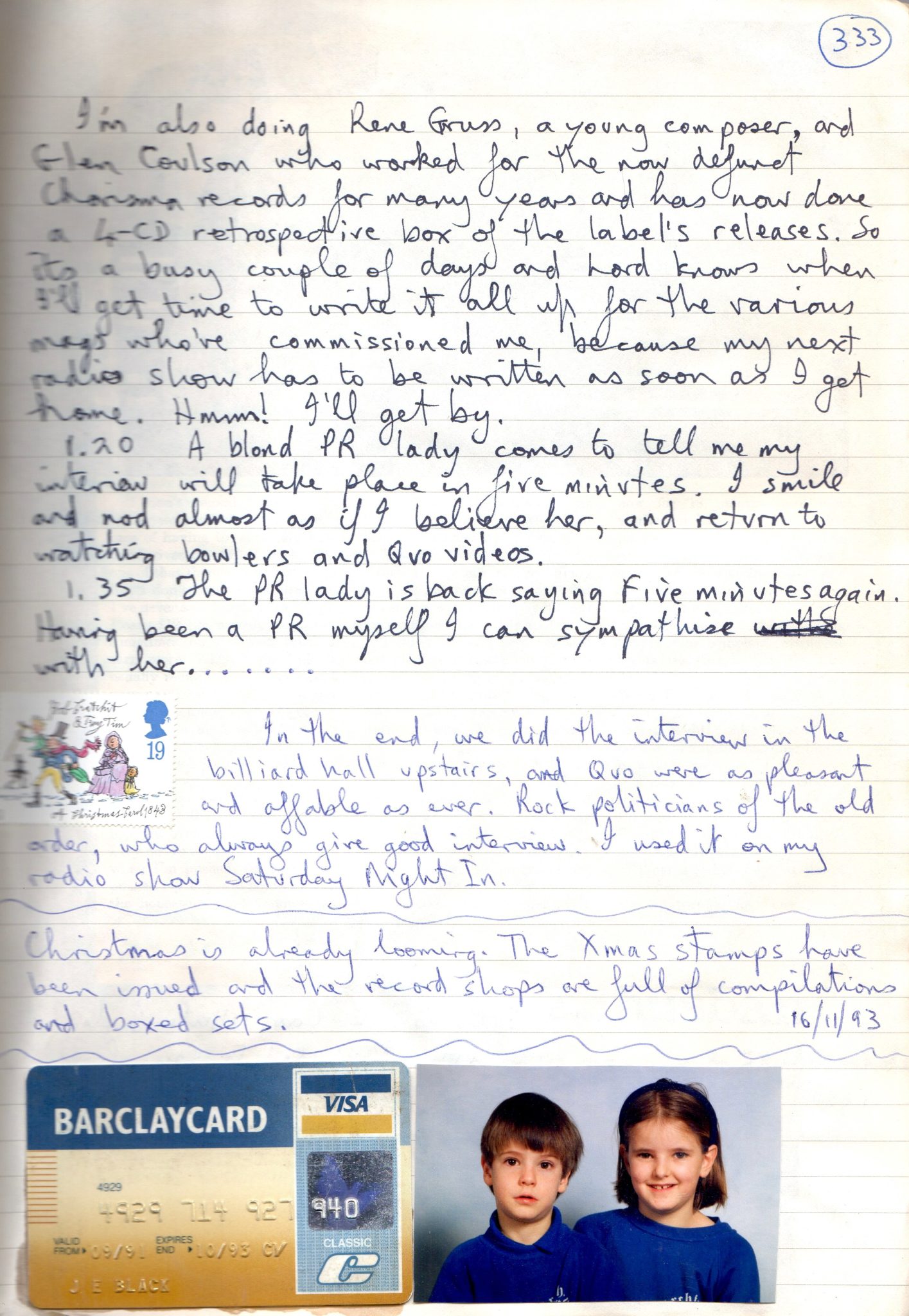 At the bottom of the second diary page there's an expired Visa Card (1991 – 1993). I always put that kind of ephemera into the diaries, largely as a way of marking the passage of time, and also for the simple reason that artefacts of that sort change over the years and it can be interesting to note the changes.
Much more interestingly, there's a picture of our children, Jo and Billy, clad in their Urchfont Primary School jumpers. This must have been an official school photo. I had no idea that these two cuties would grow up to be two of the nicest people on earth, but that's what happened. Ain't life grand?